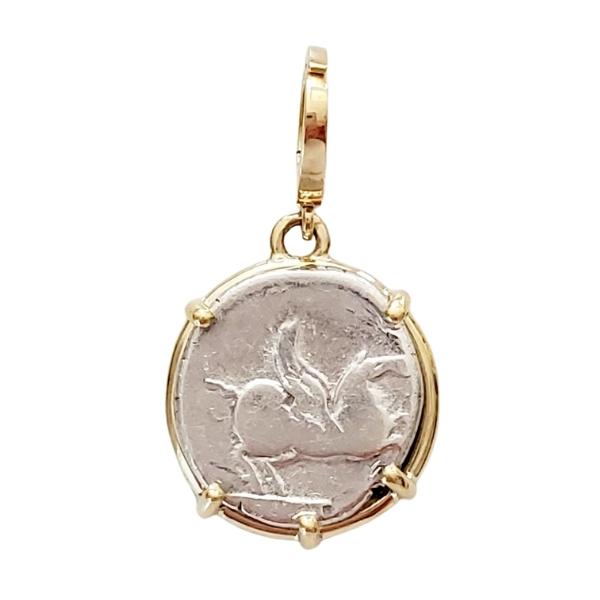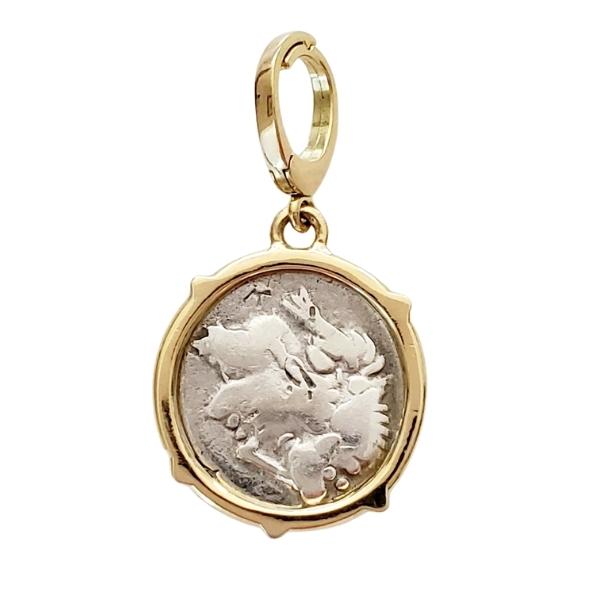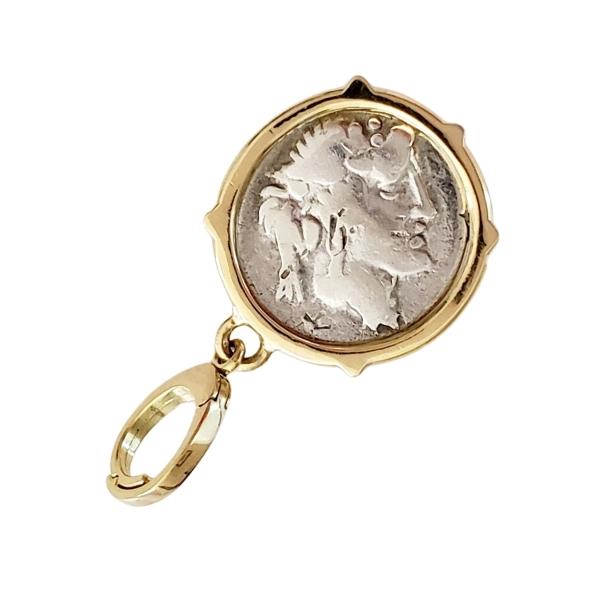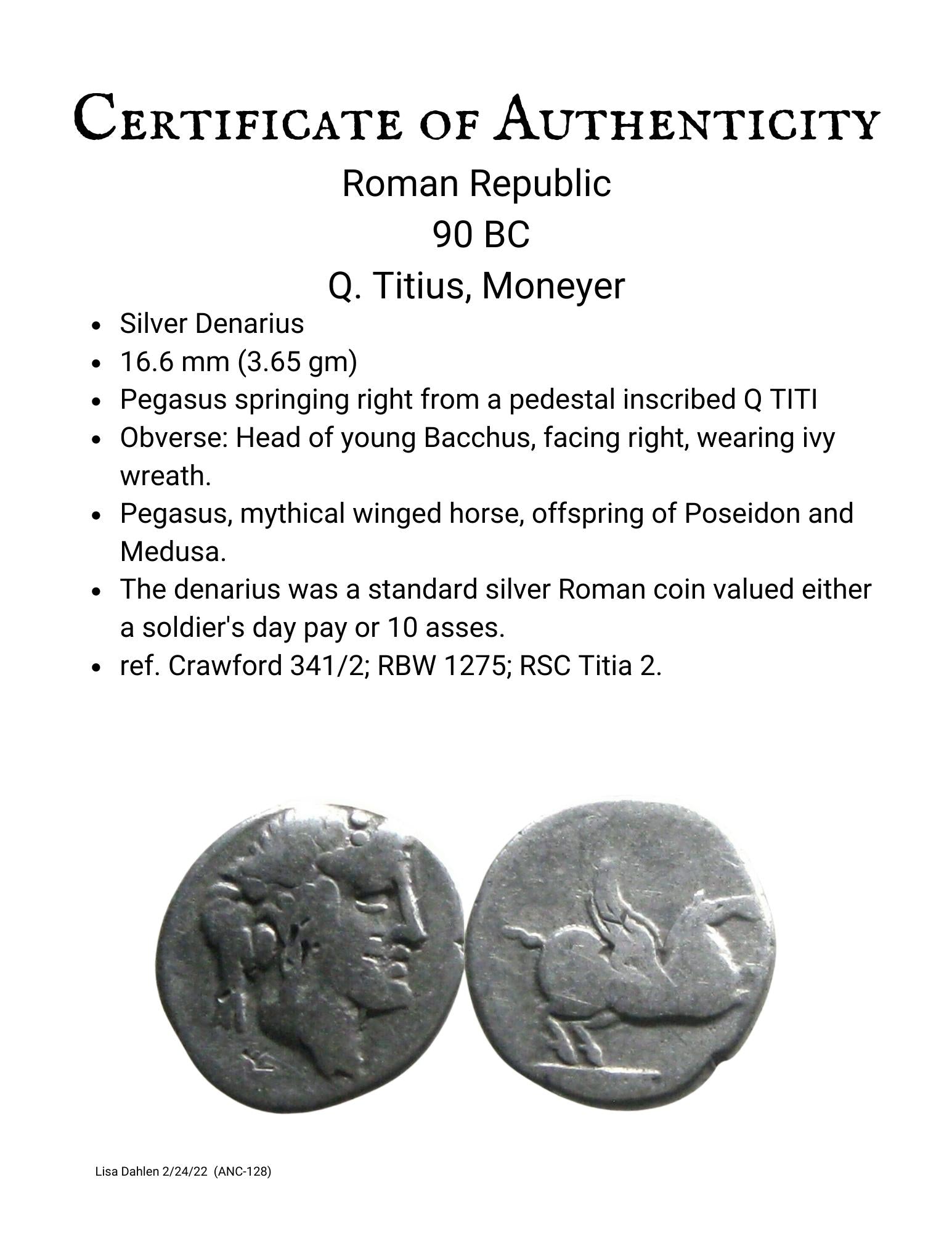 Roman 90 BC Silver Titius Pegasus (128)
Description
Finely detailed ancient Roman coin of a rotund Pegasus.  
Roman Republic Q. Titius Silver Denarius with Flying Pegasus facing right.  
Head of Bacchus (Roman God of wine, agriculture, and fertility) on the reverse of the pendant.

Rome mint 90 B.C.
One of a kind with Certificate of Authenticity.

Size and Materials
Size: 17 mm
18kt recycled gold mount with 5mm enhancer/charm bail.
Story
Pegasus was the son of Medusa and Poseidon born when Perseus beheaded Medusa.  Medusa was reputed to be very beautiful but angered Athena by having an affair with Poseidon.  Athena then turned Medusa into a snake haired Gorgon.
Pegasus was known as a gentle, helpful creature who Zeus granted immortality by turning him into a constellation upon his death.  Because of his ability to fly, Pegasus is often associated with divine inspiration and the immortality of the soul.
Sale price

$1,595.00
Regular price
(/)
Choose options