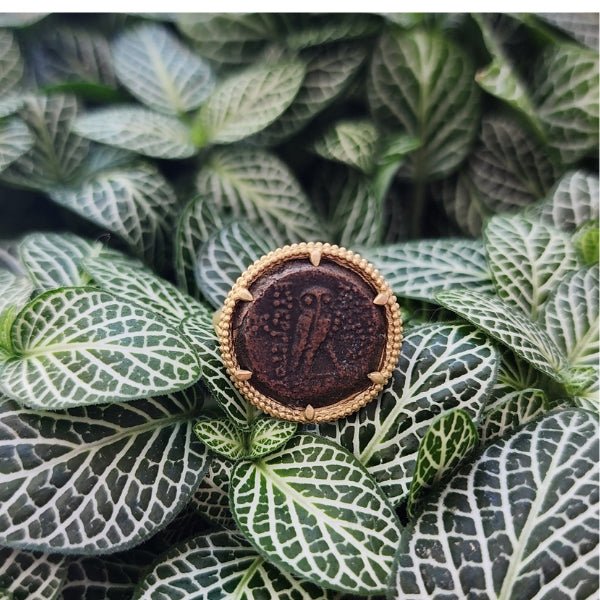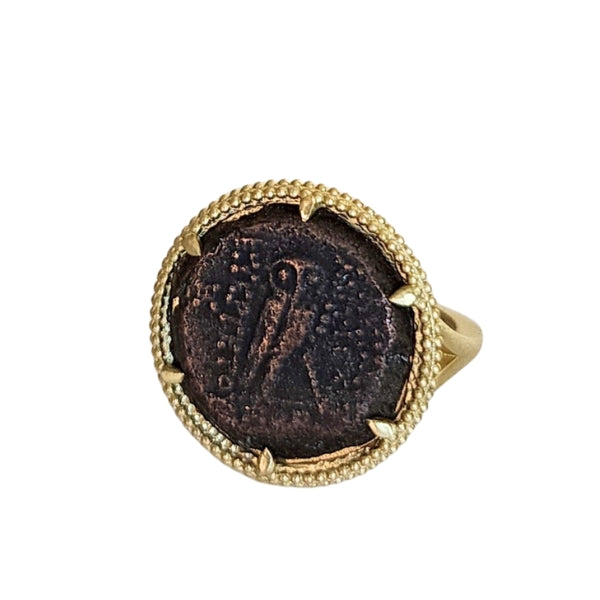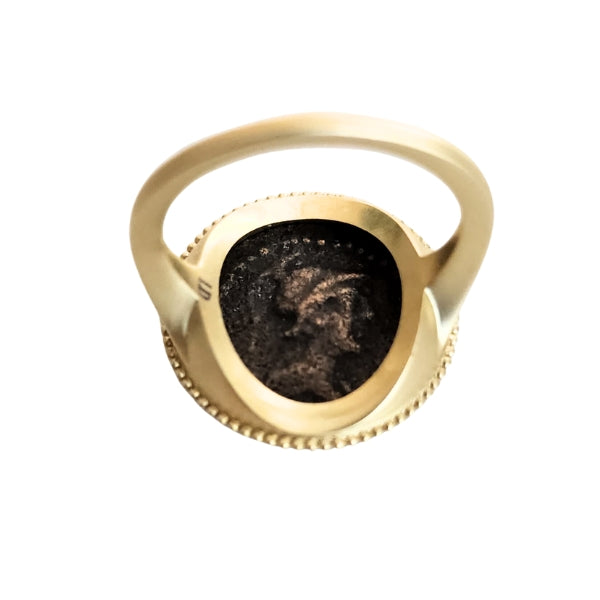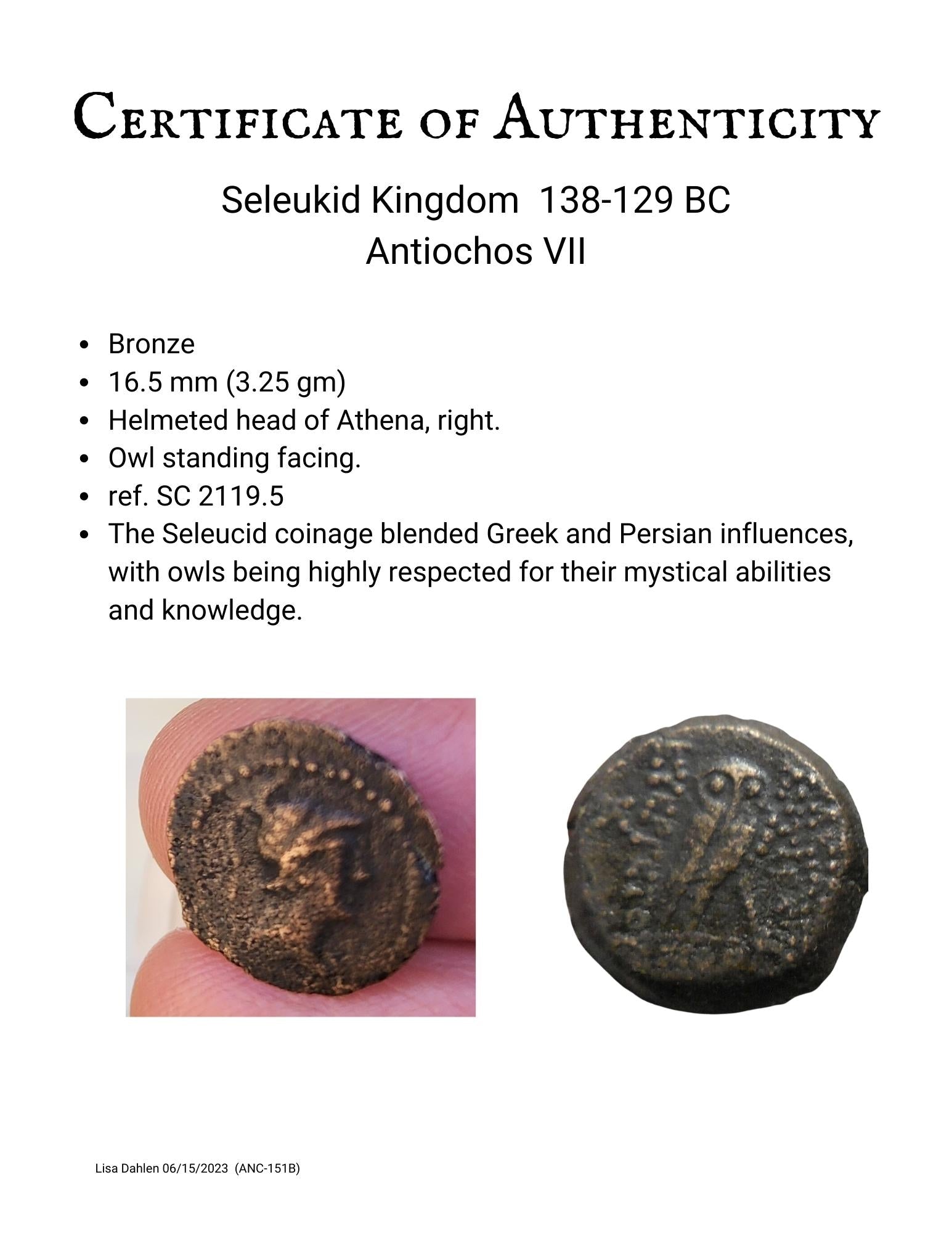 Greek Bronze Seleukid Owl 138-129 BC (151B)
Description
Ancient bronze coin with a beautiful owl.  Athena is on the back of the pendant.  The coin has a rich patina with golden highlights.  
Greek bronze coin from Sinope, Paphlogonia.  (City on the Black Sea, Turkey)
One of a kind with a certificate of authenticity.
Size and Material

Size 16.5mm
18kt gold ring size 7 (can be resized).
Story
Dated: 138-129 BC
Antiochos VII
The Seleucid Empire was a significant state that emerged after Alexander the Great's conquests. It is still valued by historians for its Hellenistic fusion and remains an important part of ancient history.
The owl, revered for wisdom and insight, symbolized Seleucids' intellectual pursuits and bridging of cultures.
Sale price

$4,500.00
Regular price
(/)
Choose options