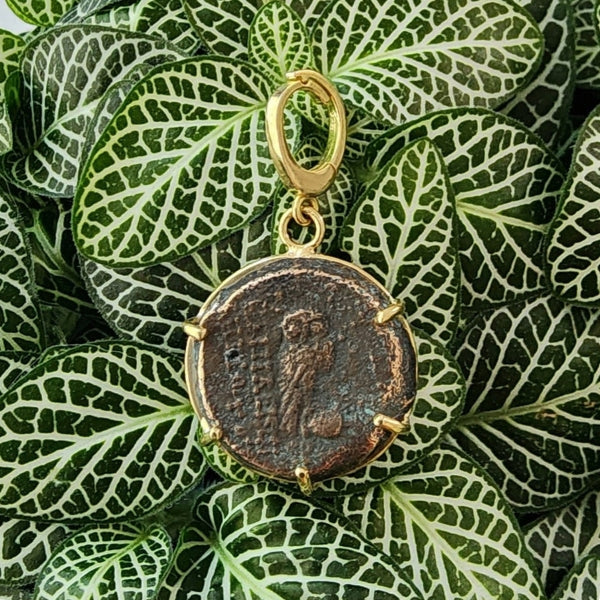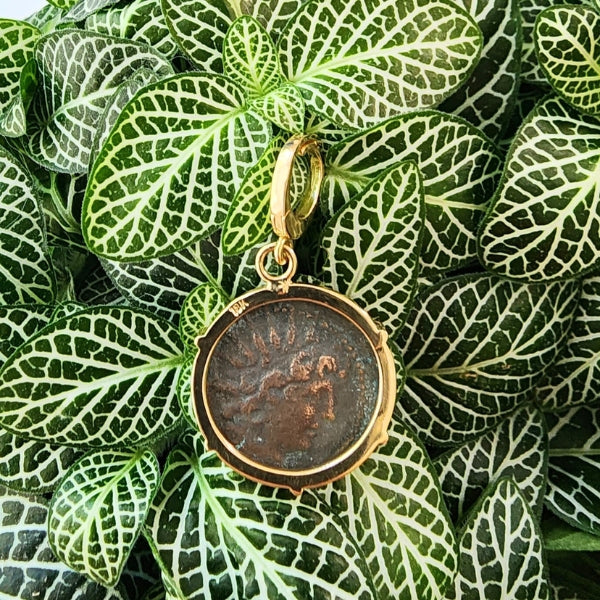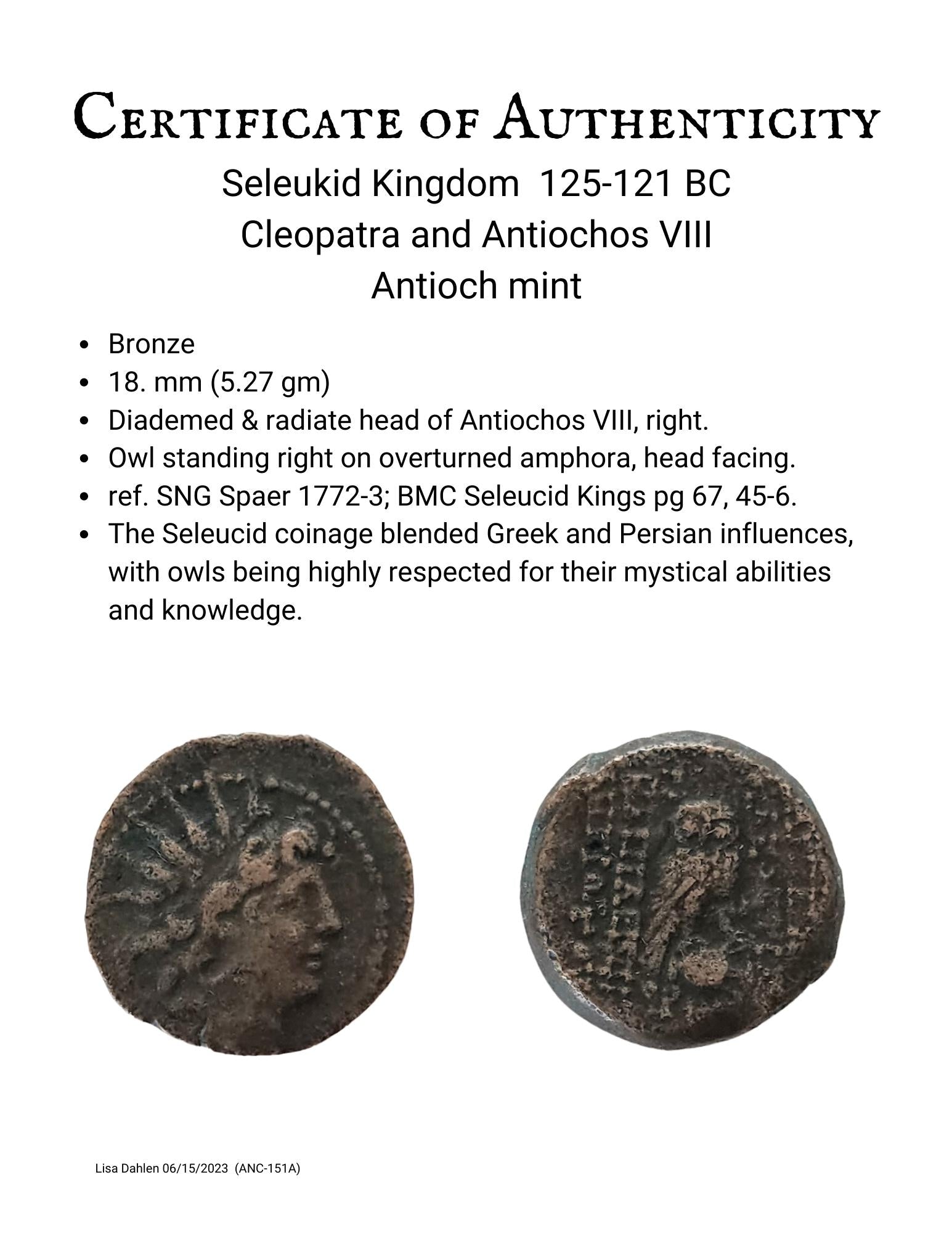 Greek Bronze Seleukid Owl 125-121 BC (151A)
Description
Ancient bronze coin with an image of an owl standing on an amphora.  The back of the pendant is of Antiochos VIII.  The coin has a rich patina with golden highlights.  
Greek bronze coin from Sinope, Paphlogonia.  (City on the Black Sea, Turkey)
One of a kind with a certificate of authenticity.
Chain is available and sold separately.  See Chains
Size and Material
Size 18mm set in a hand-fabricated 18kt gold mount with an 18kt gold enhancer bail.
Story
Dated: 125-121 BC
The Seleucid Empire was a significant and influential state that arose after Alexander the Great's conquests. Its reputation as a Hellenistic fusion remains valued by historians, and it remains a crucial part of ancient history's diverse fabric. history.
The image of the owl, a revered creature associated with wisdom and insight, served as a powerful symbol for the Seleucids, representing their intellectual pursuits, bridging cultural divides, and projecting an image of understanding in the face of challenges.
Sale price

$2,250.00
Regular price
(/)
Choose options