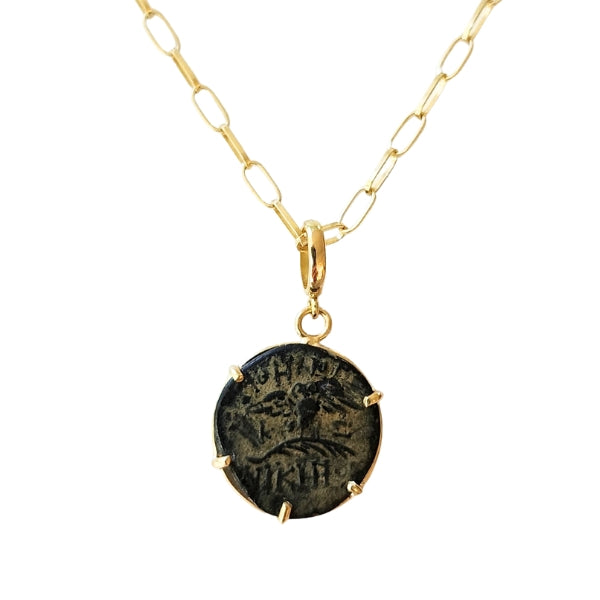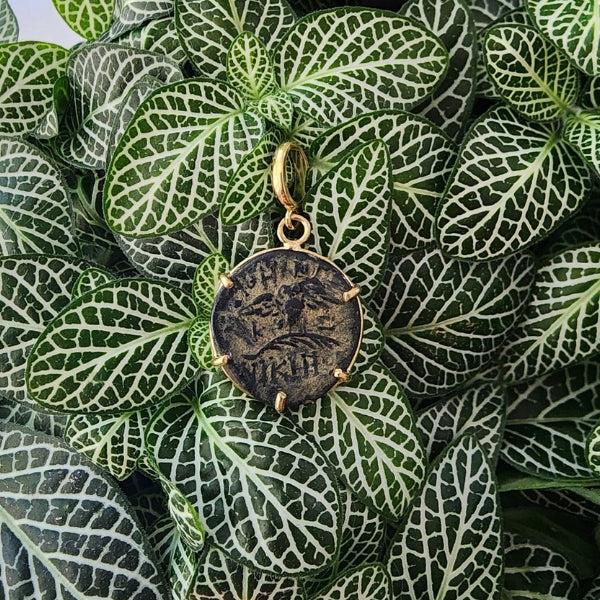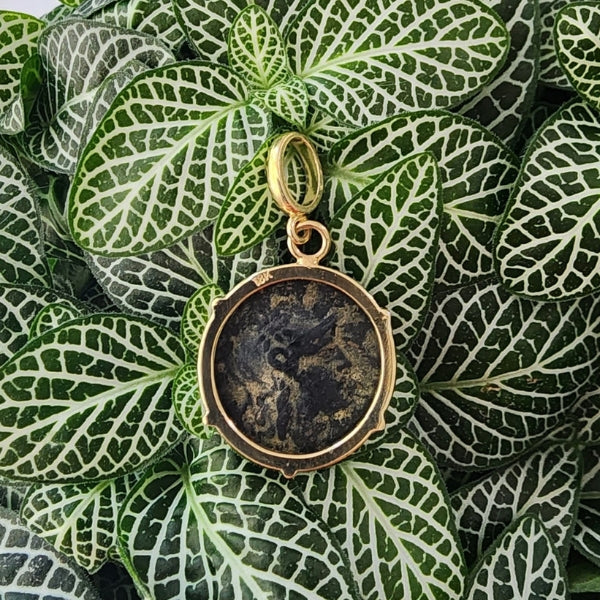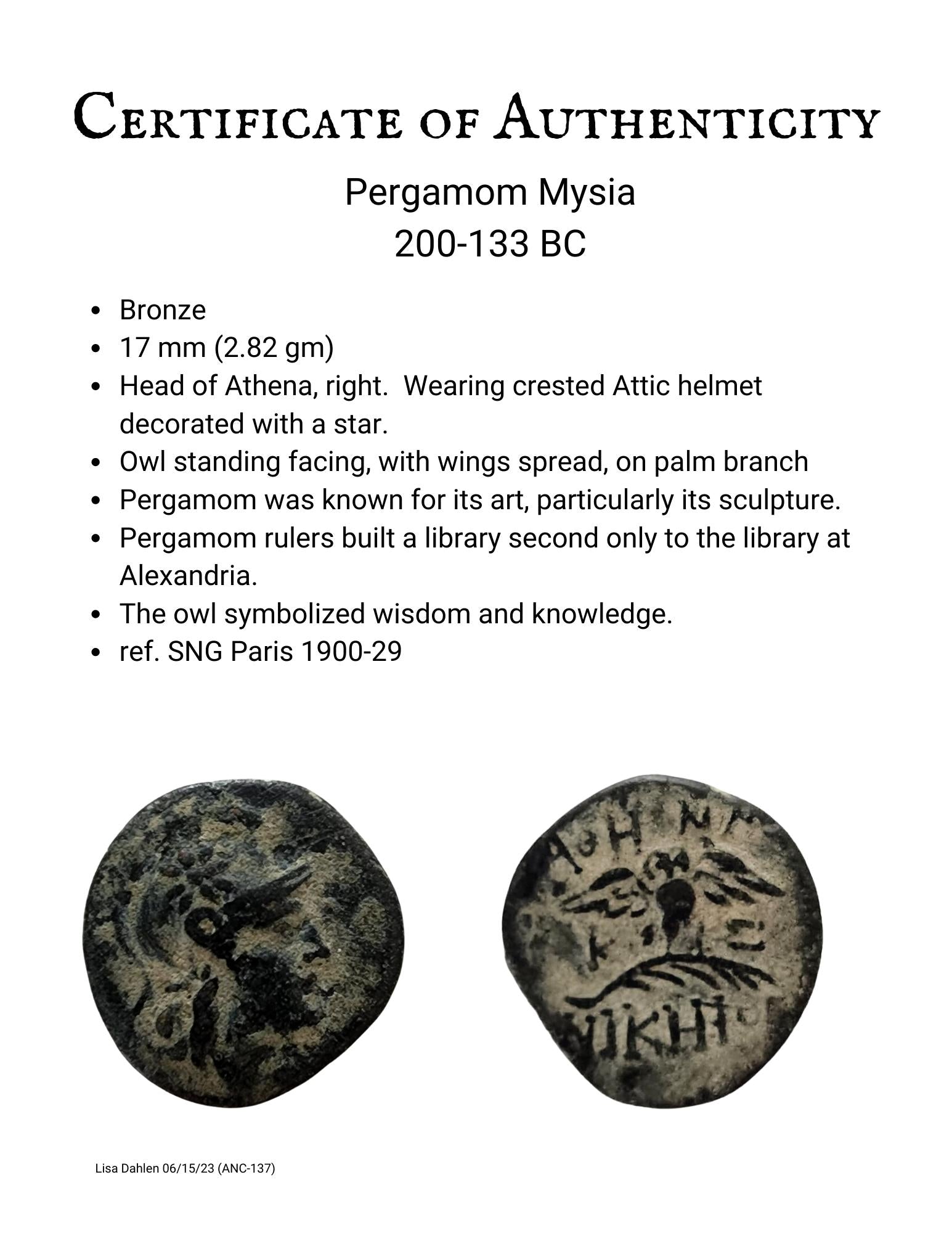 Greek Bronze Owl and Athena 200-133 BC (137)
Description
Ancient bronze coin with an image of an owl standing on a palm frond with its wings open for flight.  The reverse side of the pendant is an image of Athena with a star on her Attic helmet.  
200-133 BC  Mysia Pergamon

One of a kind with Certificate of Authenticity.
Chain is sold separately.  See Chains
Size and Material
Bronze coin, approx. 17mm, set in a hand-fabricated 18kt recycled gold mount. 
Story
Pergamon was an ancient city in Mysia (modern Turkey).  The city was home to one of the most famous libraries of the ancient world, second only to the Library of Alexandria. The Library of Pergamum contained a vast collection of scrolls and texts, making it a center of learning and knowledge in the Hellenistic world.
The use of owl images on coins reinforced the religious and cultural significance of Athena in Pergamon.
Owl and Athena The owl held great significance as a sacred and symbolic creature in association with Athena. It embodied wisdom, knowledge, and insight, perfectly reflecting the goddess's qualities as a patroness of various cities, and as the goddess of courage, warfare, and wisdom.
Sale price

$1,750.00
Regular price

$0.00
(/)
Choose options