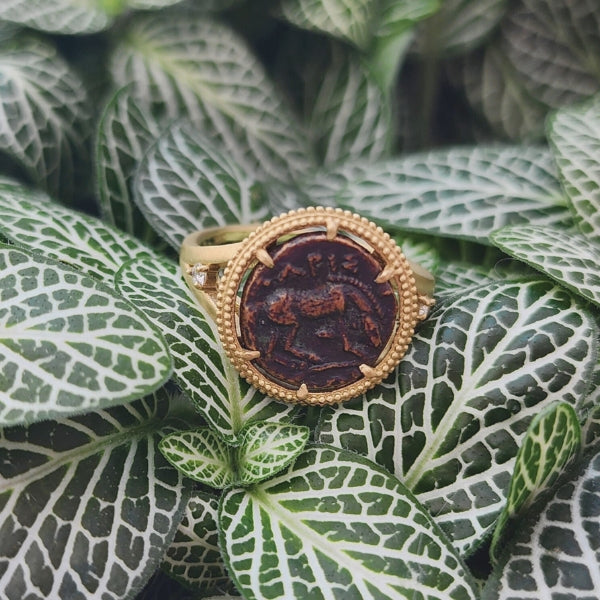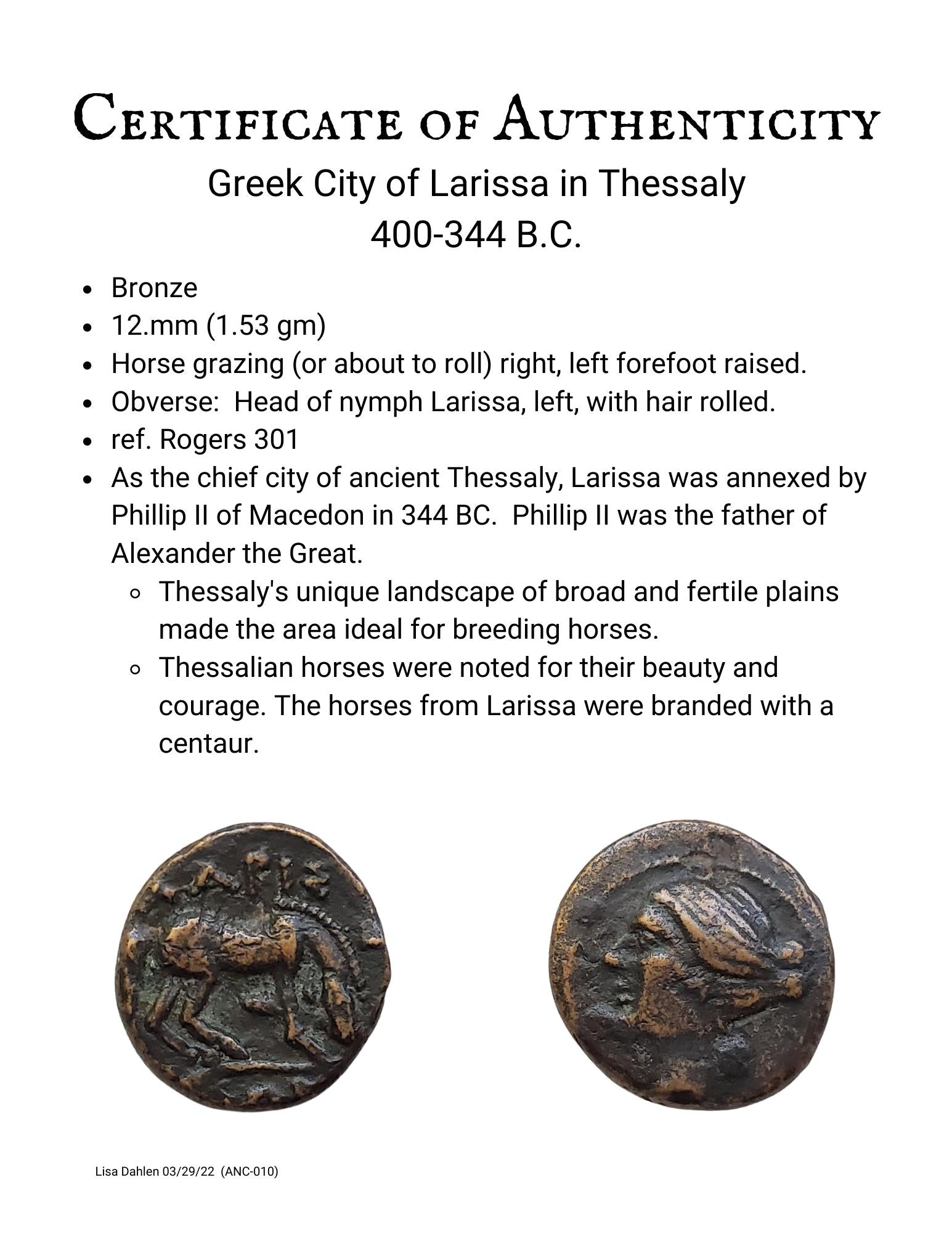 Greek Bronze Larissa Rolling Horse 400-344 BC (010)
Description
Ancient bronze coin with an image of a horse starting to roll.  The back side of the pendant is an image of the nymph Larissa.  
One of a kind with Certificate of Authenticity.
Size and Materials
Size approx. 19mm
18kt gold ring.  Size 7 (can be resized)
Story
Dated:  400-344 BC
Thessalian horses,
noted for their beauty and courage,
are believed to have been oriental types brought to Greece by the Scythians.
Alexander the Great's horse, Bucephalus, was originally from Thessaly, Pharsalos.
The Thessalians branded their horses with different symbols: horses from Larissa with a centaur, those from Pherai with an axe, and those from Pharsalos with a bull's head..
Sale price

$3,650.00
Regular price
(/)
Choose options