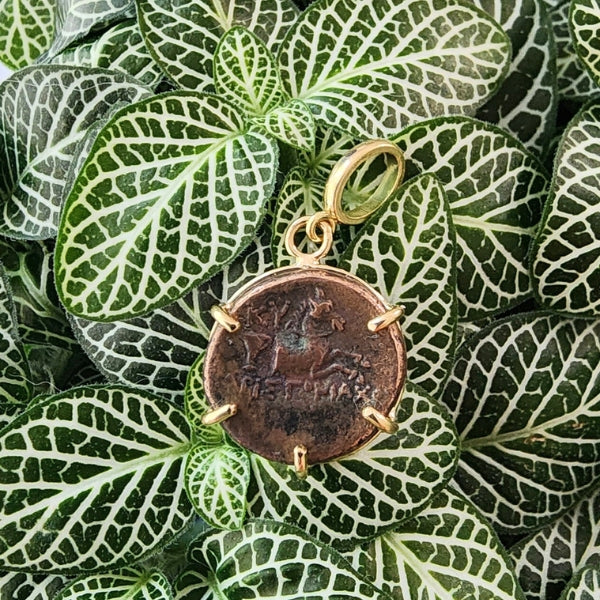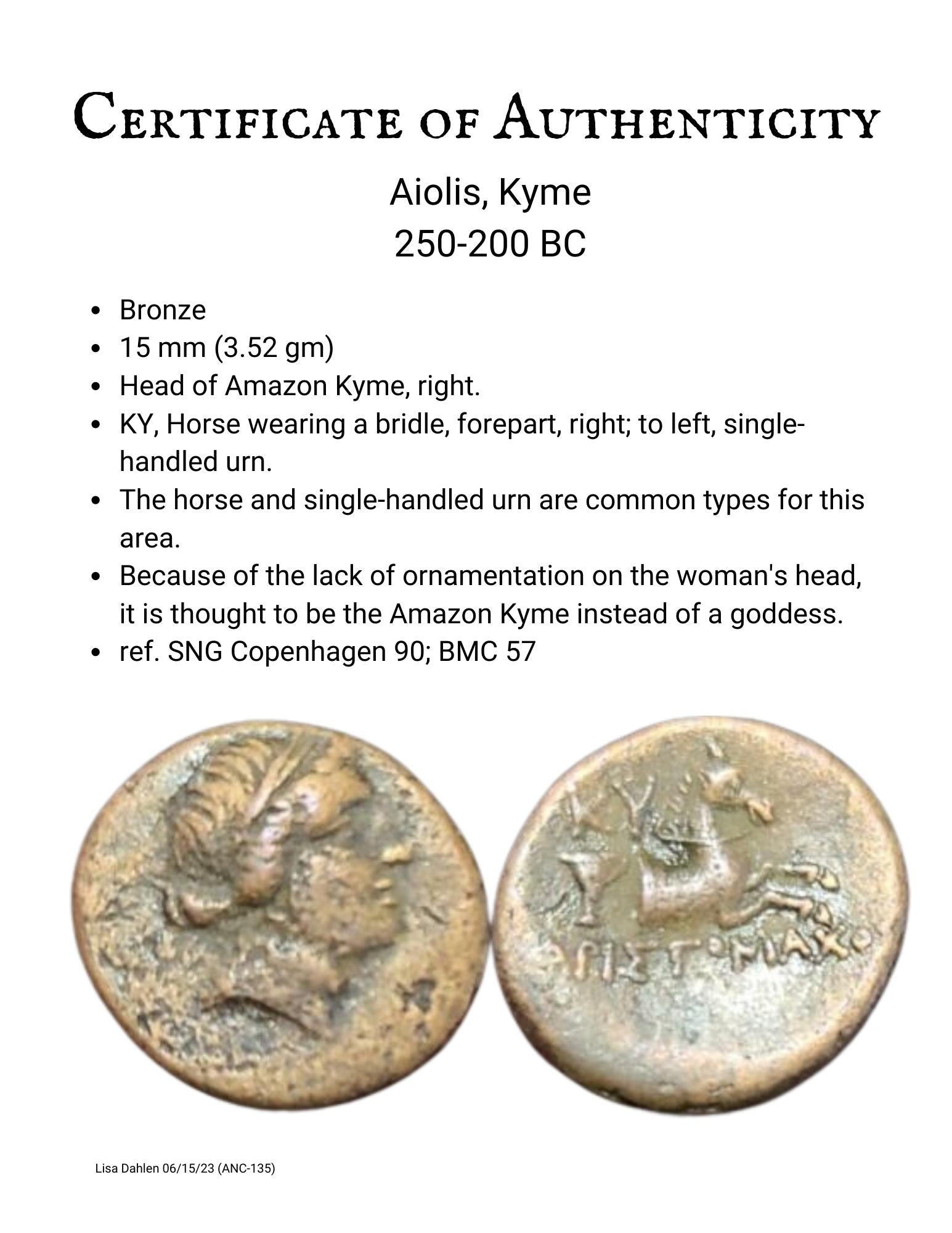 Greek Aeolis Kyme Horse Bronze Ancient Coin 250-200 BC (135)
Description
Ancient bronze coin with an image of the forepart of a horse wearing a bridle.  The back of the coin pendant is an image of the Amazon Kyme wearing a tainia headband.
One of a kind with Certificate of Authenticity.

Chain is available separately.  See Chains
Size and Materials
Size: 15mm
The coin is set in a hand fabricated 18kt recycled gold mount.  
Story
Dated: 250-200 BC
Kyme was a part of the Aeolian League.  The Aiolian League was a confederation of ancient Greek city-states located in the region of Aiolis, which was situated in the northwest of Asia Minor (modern-day Turkey). The league was named after the Aeolian Greeks, an ethnic group that settled in the area during the early Greek migrations.
Kyme was a city linked to the Amazons, a legendary group of warrior women. These fierce female fighters were often portrayed as skilled warriors and expert horse riders.
Sale price

$1,650.00
Regular price
(/)
Choose options