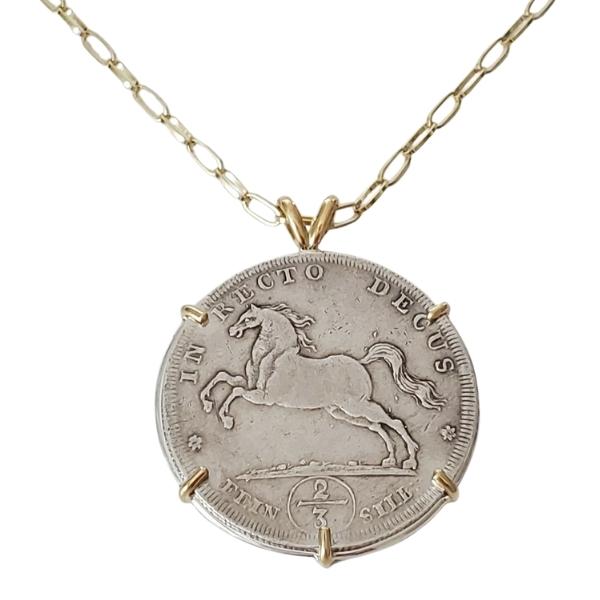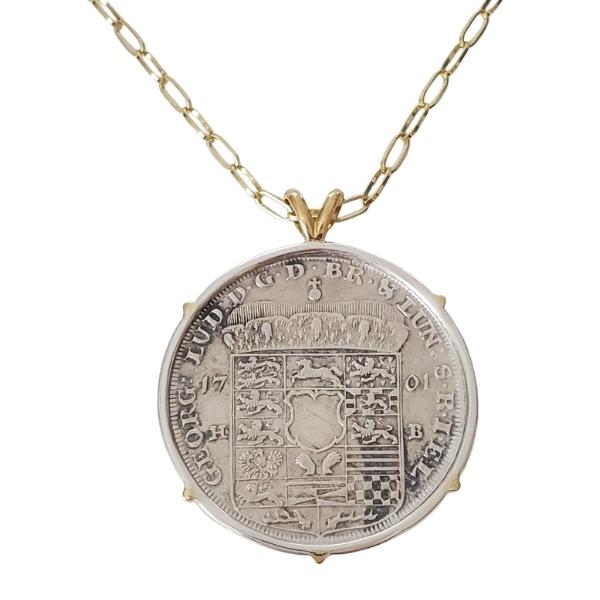 1701 German States 2/3 Thaler Coin (gs-125)
Sale price

$1,440.00
Regular price
(/)
Choose options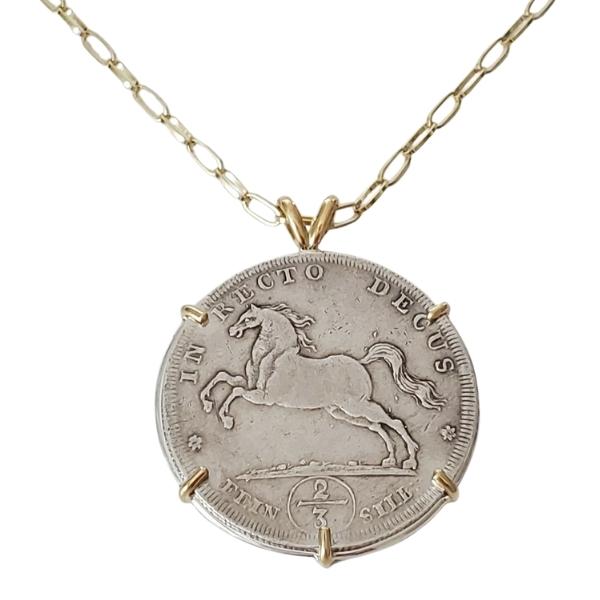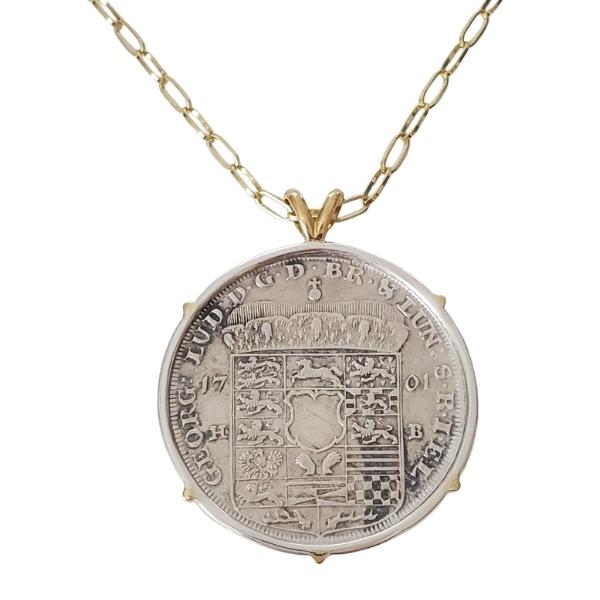 Exquisite artwork of a horse, with a flowing mane and tail, bounding left.  This over 300 year old coin is in beautiful condition, showing very little wear.
The front is engraved with "IN RECTO DECUS" which translates to "HONOR IN DOING RIGHT"    The Hanoverian crown is on the back.

1701 German States Brunswick/Luneburg/Hannover silver coin. 
George Ludwig, Duke of Brunswick Luneburg, became George I of England after the death of Queen Anne in 1714.  The 1st king of the House of Hannover.
The silver coin is set in an 18kt gold and sterling silver hand fabricated mount. 

Chain is sold separately.  See Chains.
35mm or 1.4" in diameter.
2/3 Hanoverian silver thaler.