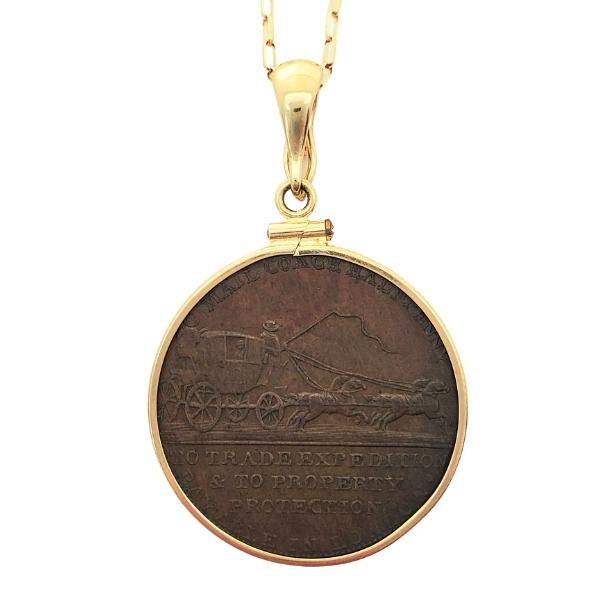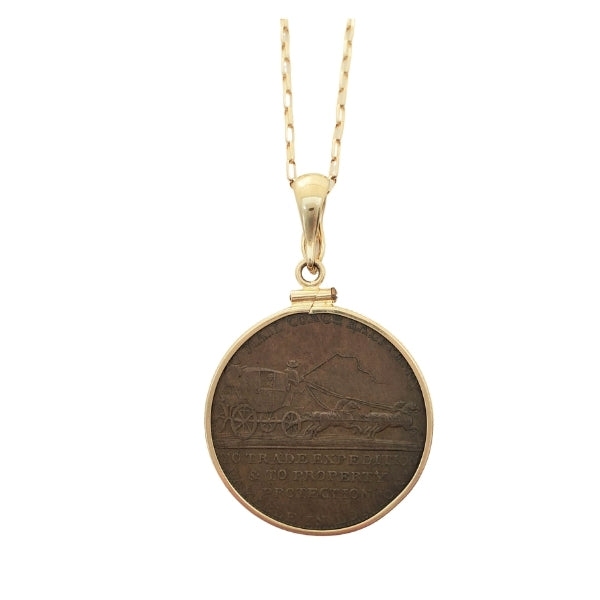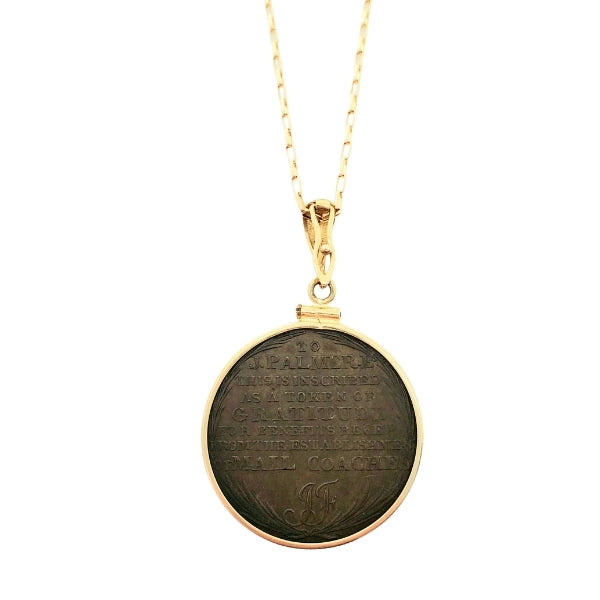 1700 Mailcoach Halfpenny Token (col-009)
Description
1790 English Mailcoach Halfpenny Conder / Token created for the J. Palmer company. 
The front image is of a 4 horse coach with a driver and liveryman.  If you look closely there is a woman looking out the door of the coach.  
"MAIL COACH HALFPENNY"
"TO TRADE EXPEDITION & TO PROPERTY PROTECTION"
"PAYABLE IN LONDON"
On the reverse:
"To / J.PALMER.E / THIS IS INSCRIBED AS A TOKEN OF / GRATITUDE /
FOR BENEFITS RECEd / FROM THE ESTABLISHMENTS / OF MAIL COACHES"
The copper coin is set in a 14kt gold coin mount with a 14kt gold removable bail. 
Approx. 1 1/4" diameter.
Chains are available separately.  See Chains.
Story
A shortage of small coinage in the 1790's inspired local companies, militias, and townships to create their own coins called conder tokens. The tokens were then used to pay workers, militia, and common transactions, keeping the economy running.  The resulting coins have beautiful and varied artwork, as they weren't minted by the Crown. 
Sale price

$671.25
Regular price

$895.00
(/)
Choose options