Horses Depicted in Paintings Throughout Time
If you've ever visited an art museum, you've likely come across a painting featuring a horse. Horses were first domesticated around 3500 BC and have been valued companions to humans for all that time. No wonder they play such an integral role throughout art history, especially in paintings depicting picturesque landscapes, treacherous battlefields, bustling markets, and majestic estates - all places where horses are present. What are some of the most memorable paintings featuring the equine muse? Continue reading this blog post for some stunning examples.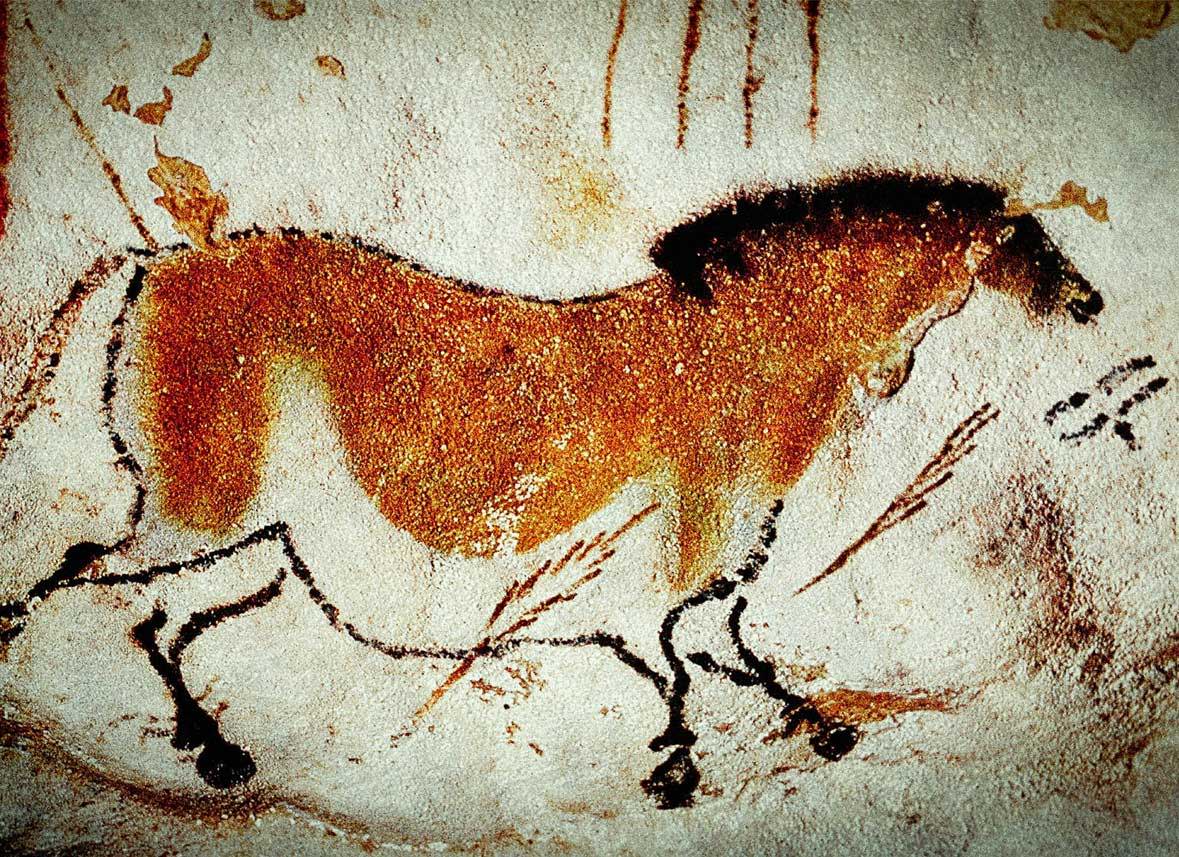 Painting of a Horse, Lascaux Cave
Some of the very first horse paintings are located in Lascaux Cave in the Dordogne, southwestern France alongside other paintings of large animals that were once native to the region. Dated to the Upper Paleolithic period approximately 20,000 years ago, the collection of paintings includes 364 horses, the most of any other animal. The Paleolithic cave paintings were discovered in September 1940 and are listed as a UNESCO World Heritage Site. Currently, researchers are seeking innovative new ways to preserve the paintings for future generations, since a fungus in the caves is threatening to damage them.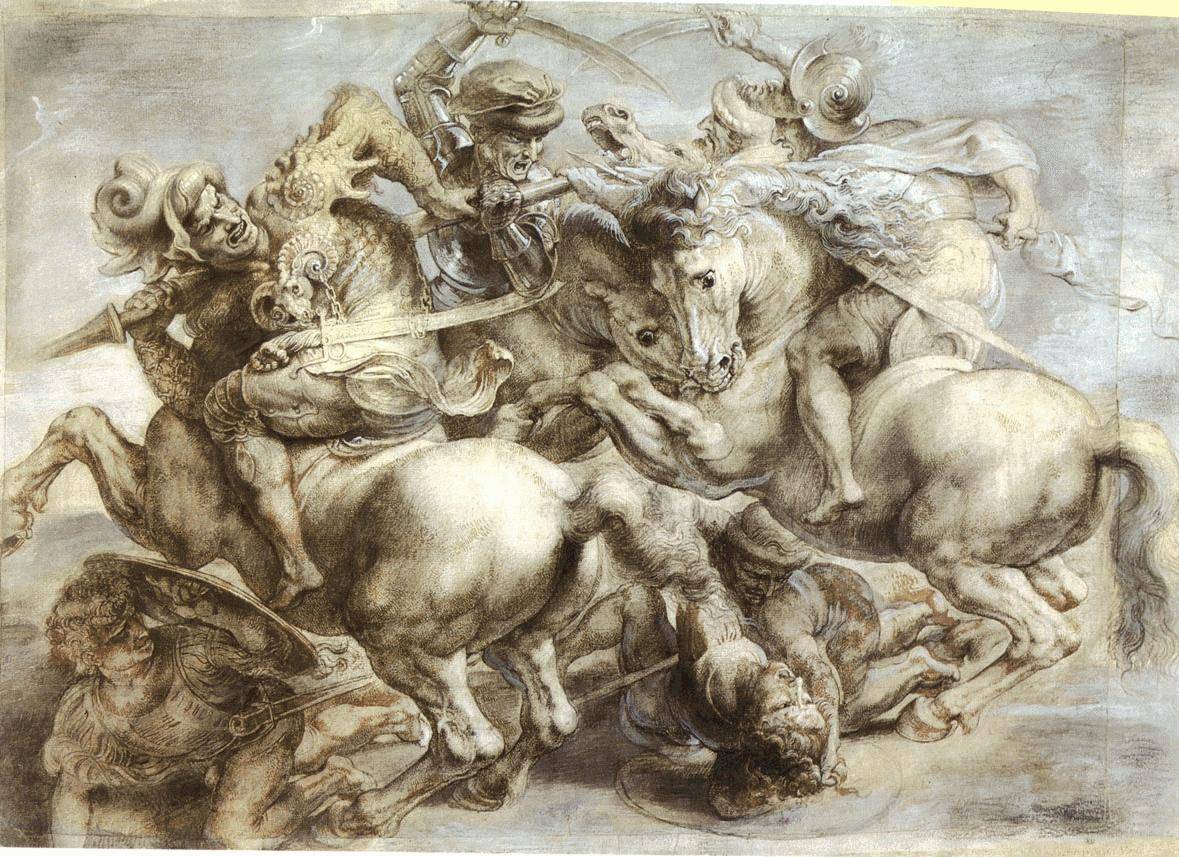 The Battle of Anghiari by Leonardo da Vinci
Sometimes referred to as "The Lost Leonardo", The Battle of Anghiari (1505) was a planned painting by Leonardo da Vinci. While some scholars believe it's hidden beneath frescos in the Salone dei Cinquecento, others think the painting was never actually completed. However, many of Leonardo's sketches and studies for the painting still exist. If finished, the painting would have featured four men riding war horses while in the Battle of Anghiari in 1440.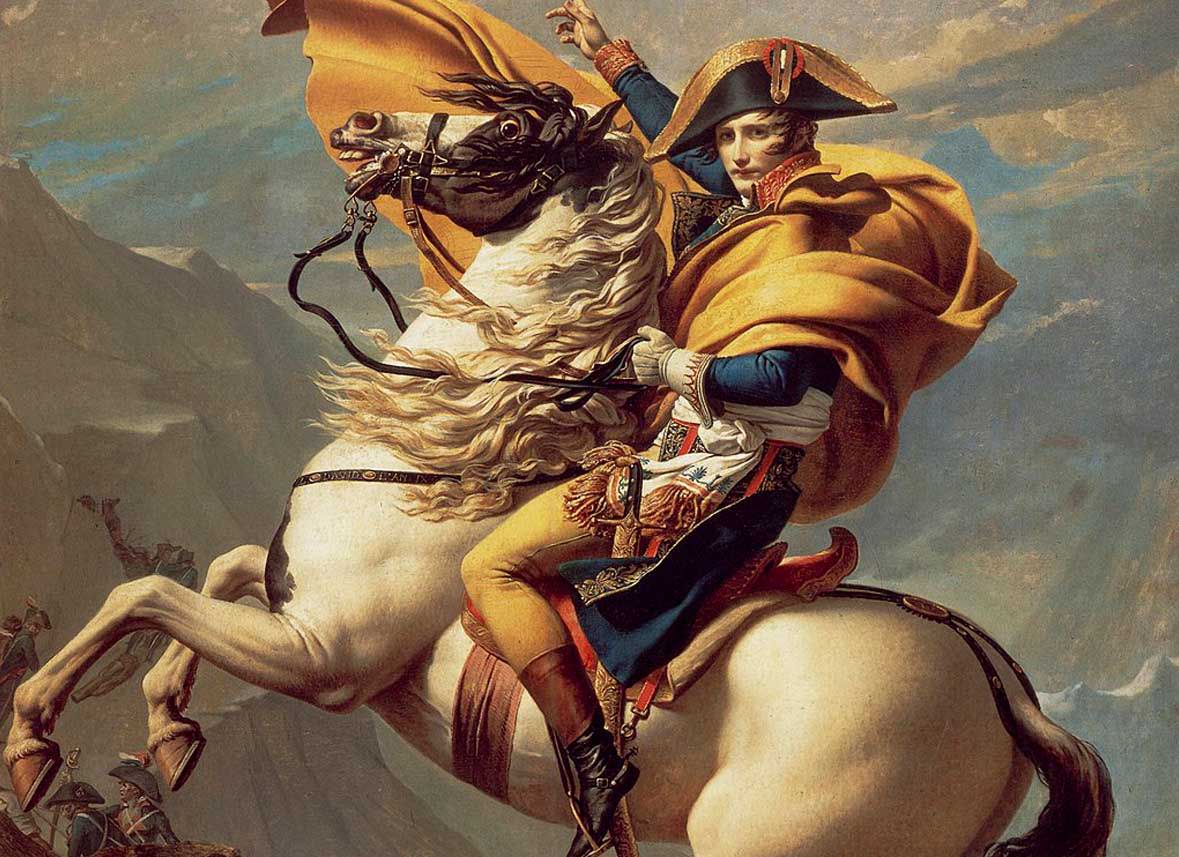 Napoleon Crossing the Alps by Jacques-Louis David
Painted between 1801 and 1805, Napoleon Crossing the Alps by Jacques-Louis David is actually a series of five oil on canvas equestrian portraits of Napoleon Bonaparte. The painting was commissioned by the King of Spain and remained in Madrid until 1812. In the portraits, Napoleon is depicted crossing across the Alps in a strongly idealized way.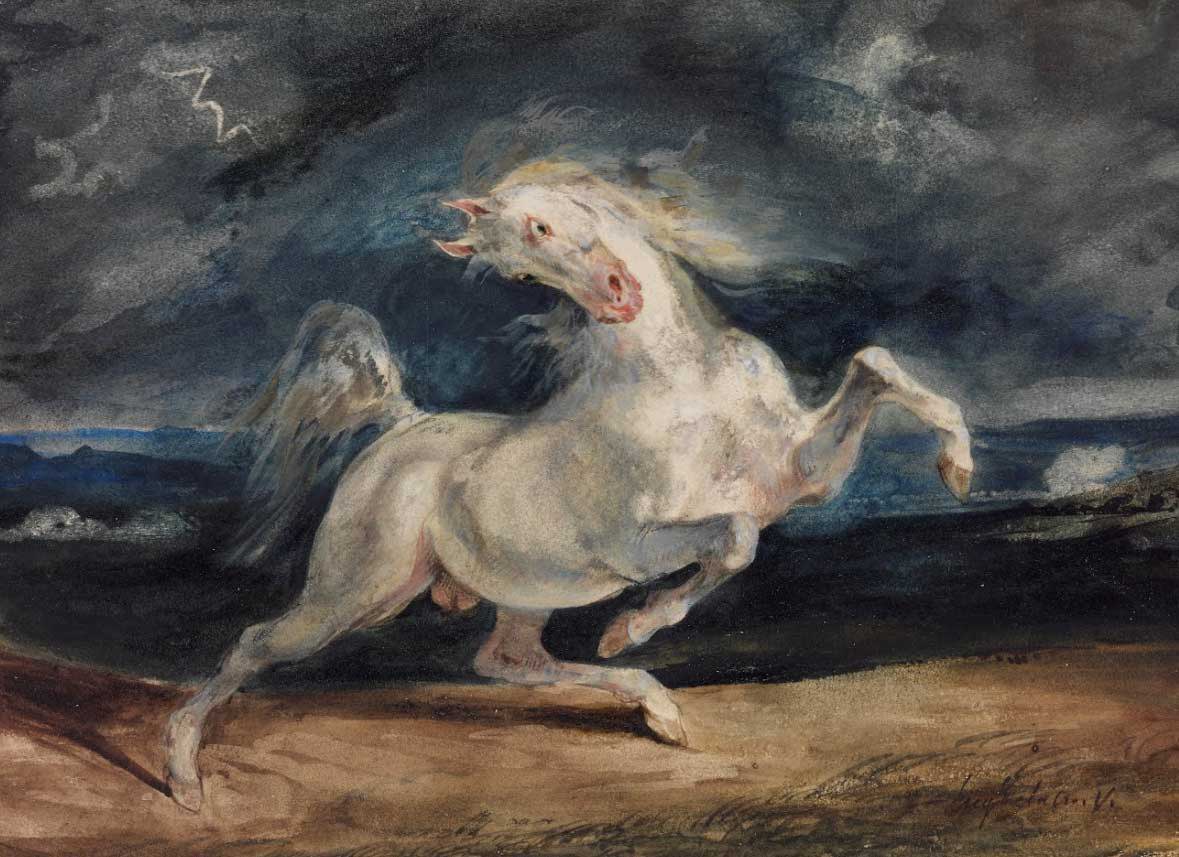 Horse Frightened by Lightning by Eugene Delacroix
A leading figure of French romantic painting, Eugene Delacroix is the artist behind the hauntingly beautiful watercolor Horse Frightened by Lightning from the early 1800s. Color and expressive brush strokes were the artist's primary means of expression. Delacroix was likely inspired by another horse painting called Horses in a Thunderstorm by Sawrey Gilpin. In his own work, Delacroix almost "zooms in" to one of the horses from Gilpin's painting and amplifies that animal's emotion.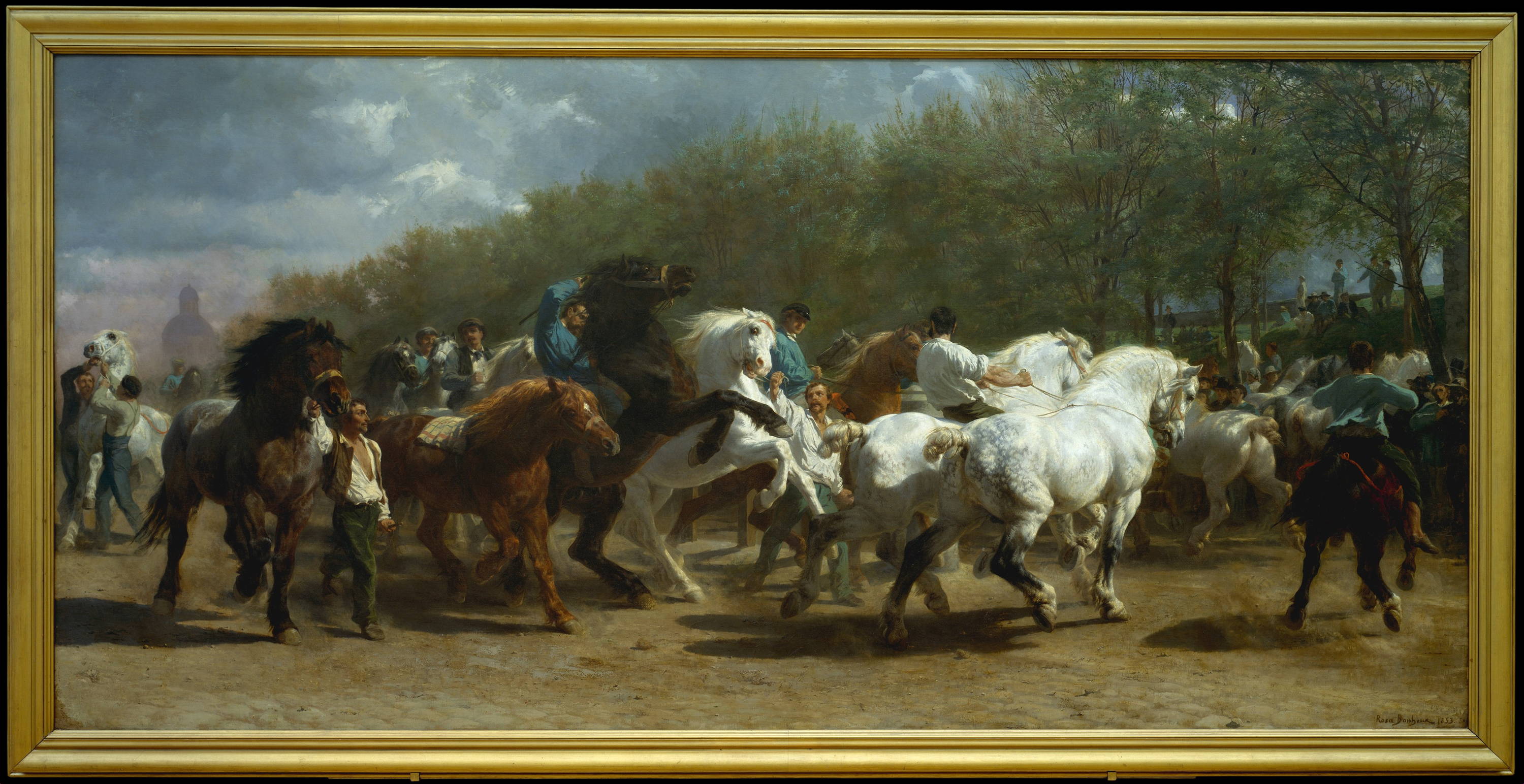 The Horse Fair by Rosa Bonheur
Currently on view at The Met Fifth Avenue in New York City and in the museum's permanent collection, The Horse Fair is Rosa Bonheur's best-known painting. The striking oil-on-canvas painting debuted at the Paris Salon of 1853 to wide praise. Depicting a Paris horse market on the tree-lined Boulevard de l'Hôpital, The Horse Fair is amazing in its realism, and the details of the horse's muscles and coat are impeccable. The artist painted her masterpiece from a series of her own sketches of Percherons and other draft horses. In order to visit the horse market twice weekly without drawing attention to herself, Bonheur actually sought a "permission de travestissement" from the Paris police to dress as a man.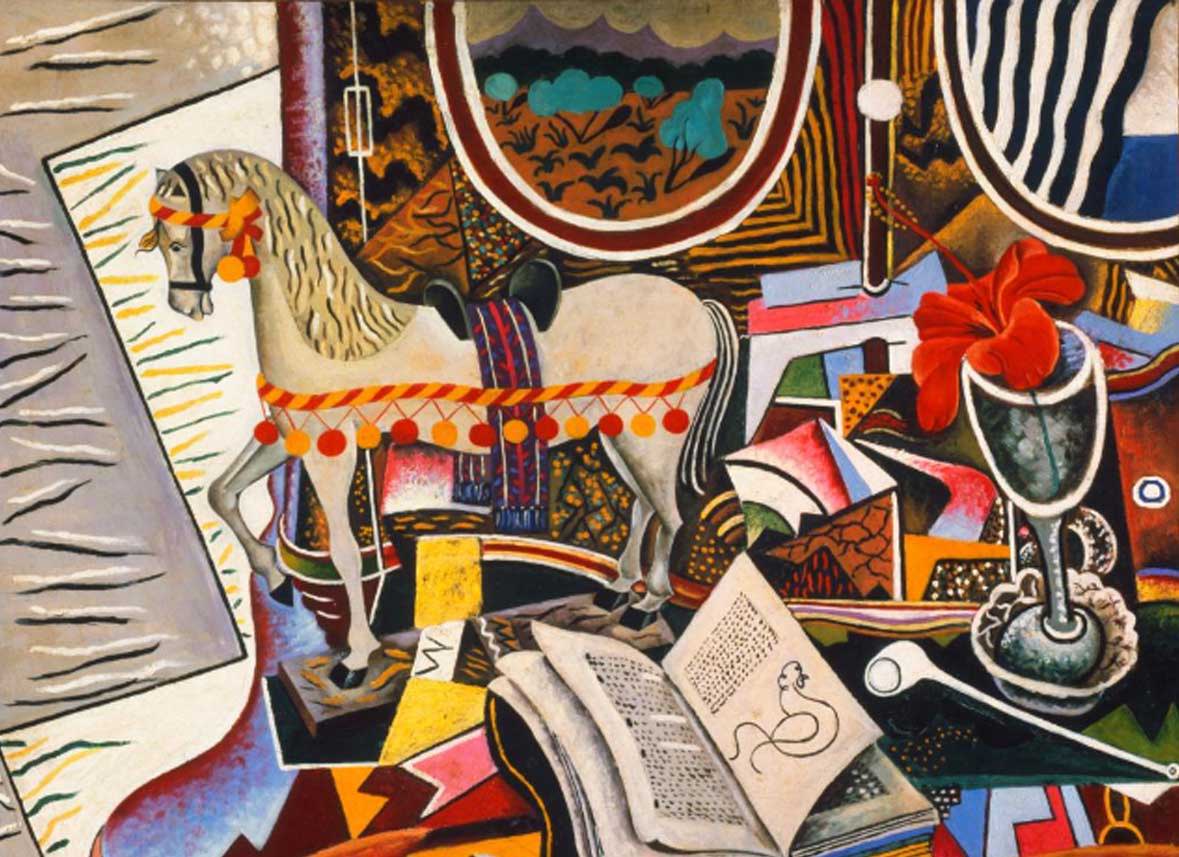 Horse, Pipe and Red Flower by Joan Miro
A more modern example of a painting with a horse, Horse, Pipe and Red Flower by Joan Miro was completed in 1920 and is in the collection of the Philadelphia Museum of Art. Inspired by the work of Pablo Picasso and avant-garde artwork being created in Paris, Miro painted this piece while at his home in the village of Montroig, Spain. A whimsical horse is depicted alongside an open book (Le Coq et l'arlequin or The Rooster and the Harlequin by Jean Cocteau), a cut flower, and colorful shapes that delight the beholder and captivate attention.
Do you have a favorite horse painting that we didn't mention in this blog post? We'd love to hear about the equine works of art that catch your eye and captivate your soul. As a horse lover with an eye for style and a passion for the arts, you'll also love our exquisite coin jewelry depicting horses. Shop all our coin jewelry pieces here.