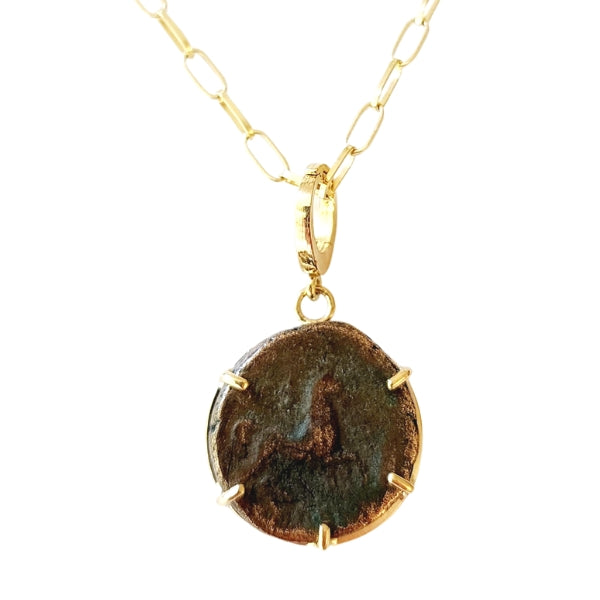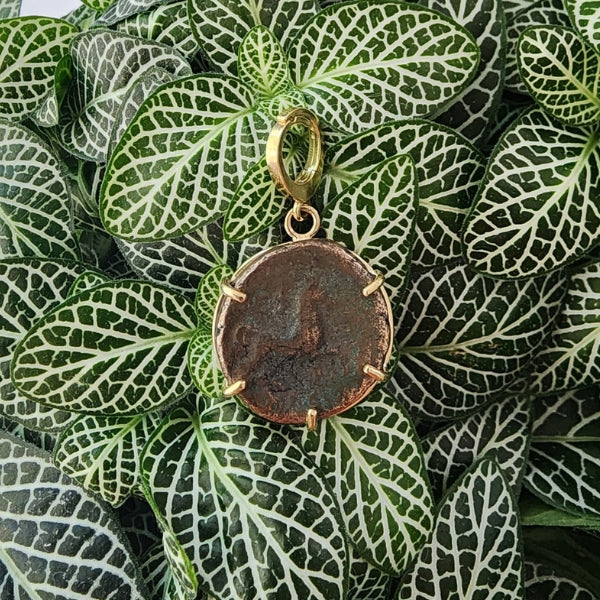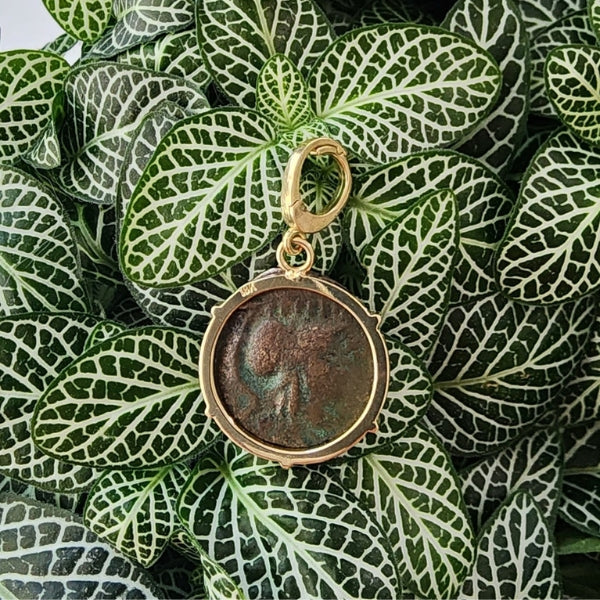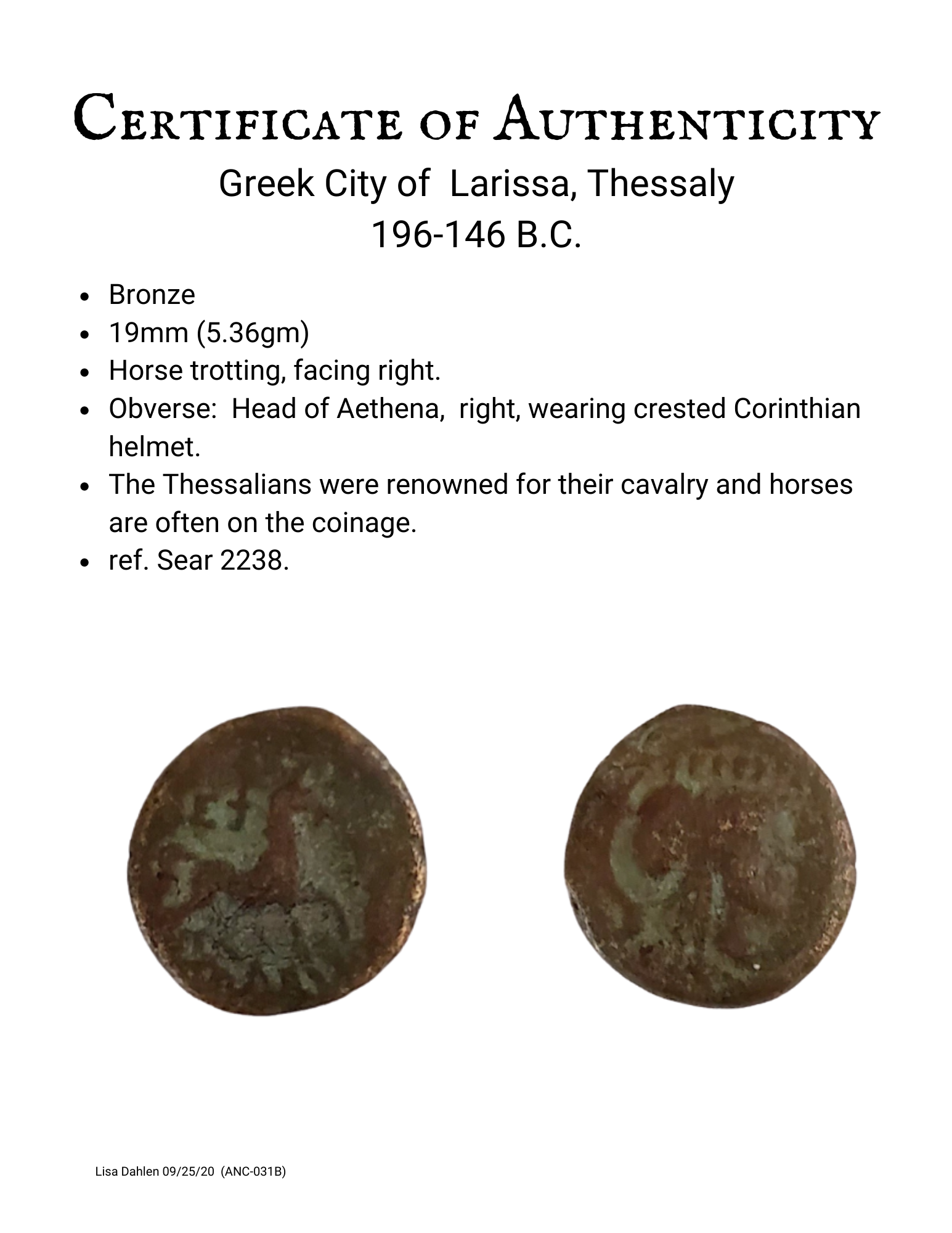 Greek Bronze Larissa Thessaly 196-146 BC (0031b)
Sale price

$1,650.00
Regular price
(/)
Choose options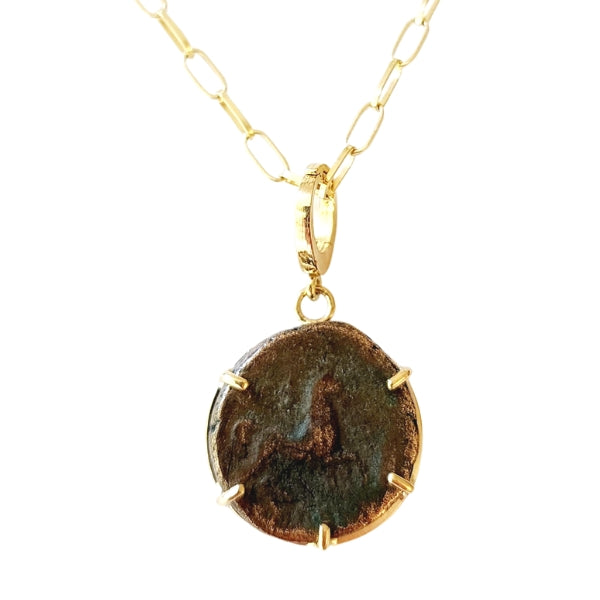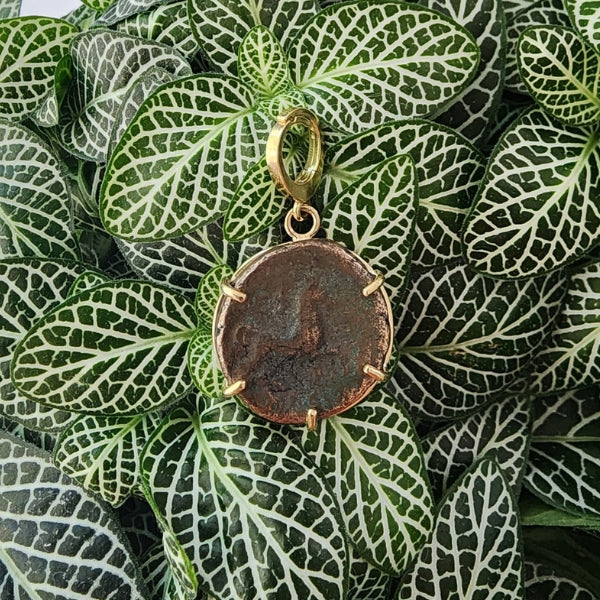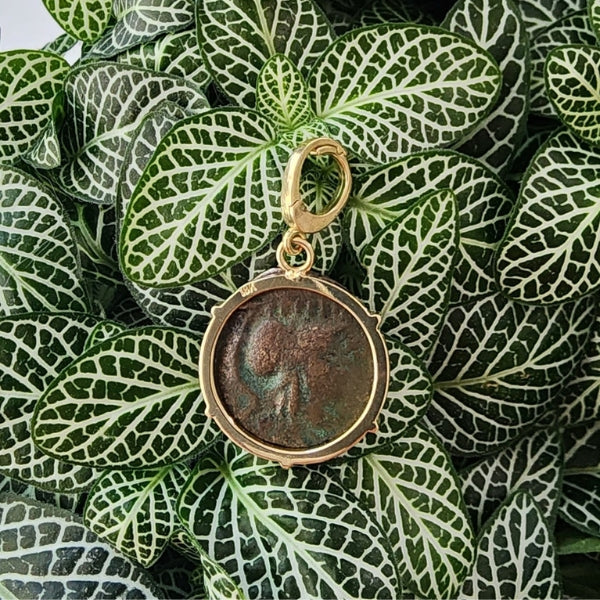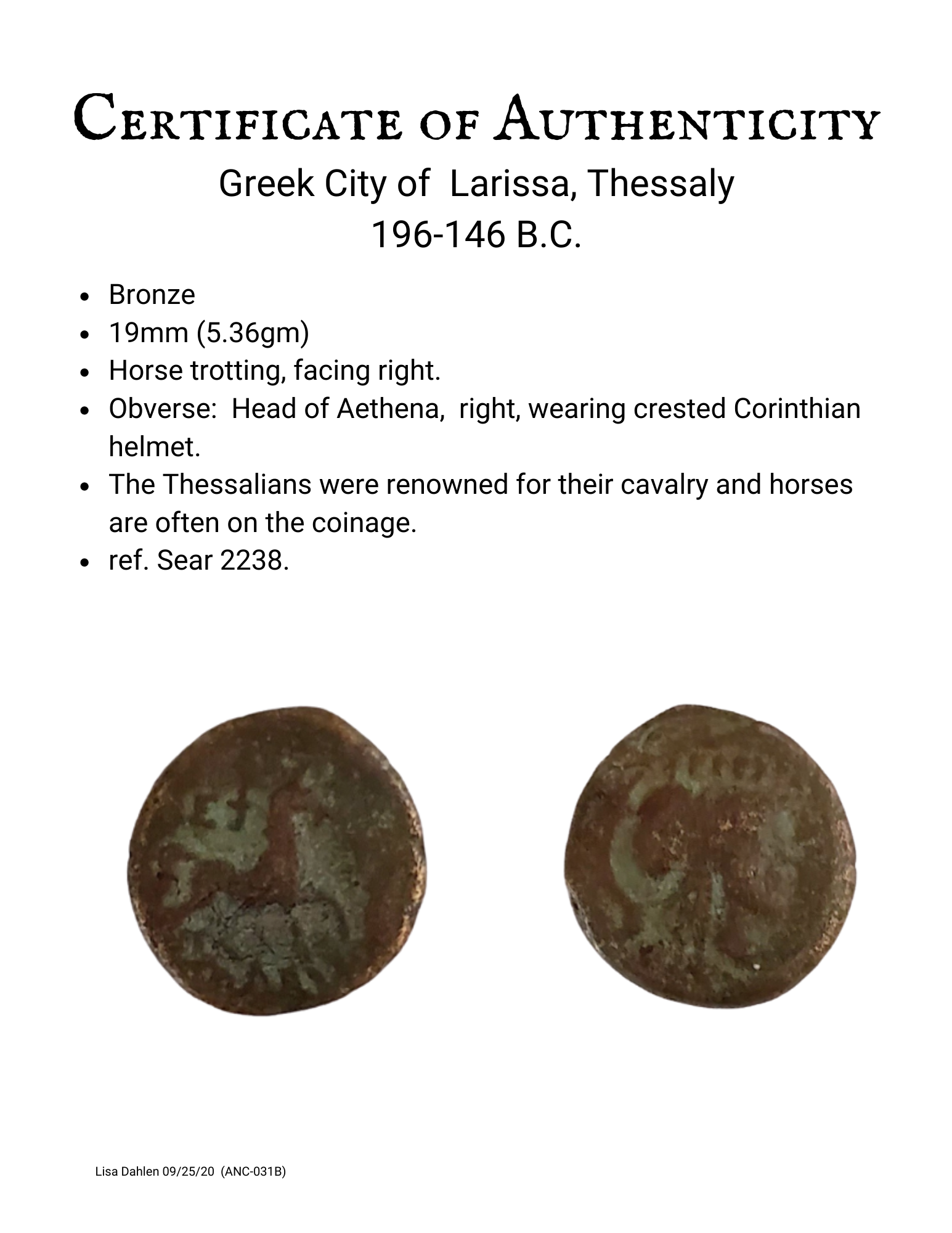 Ancient bronze coin with a unique golden and verdigris patina of a high-headed horse trotting right.  The reverse side of the coin is an image of helmeted Athena.
Greek bronze coin from the city of Larissa in Thessaly.
One of a kind with Certificate of Authenticity.
Size 19mm in hand-fabricated 18kt recycled gold setting. 
Chain is available separately.  See Chains
Dated: 196-146 BC
Thessaly's unique landscape of broad and fertile plains, along with regular summer rains, made the area ideal for cultivating grain and breeding horses. 
Thessalian horses,

noted for their beauty and courage,

are believed to have been oriental types brought to Greece by the Scythians. 

Alexander the Great's horse, Bucephalus, was originally from Thessaly, Pharsalos.
The horses from Larissa were branded with a centaur.
Athena was commonly portrayed with an owl on her shoulder which revealed unseen truths to her.  Athena is associated with wisdom, handicraft, and war and is often a symbol of freedom and democracy.