I have a new collection of coins to share with you. Some of the coins are on the artisan jeweler's bench, they should be ready for me to pick up in a few weeks. They are available for you to buy now.
Introducing new coin styles
Beautiful Ancient Bronze Coins
Coin Preview: Ready for you in 2-3 weeks.
King Azes I Magi Coin
58-12 BC
This large silver coin is a tetra-drachm. It is believed that King Azes sent the 3 magi to Jerusalem. Here the king is on horseback and the goddess Athena is on the reverse. This coin is being set in sterling silver and 18kt gold.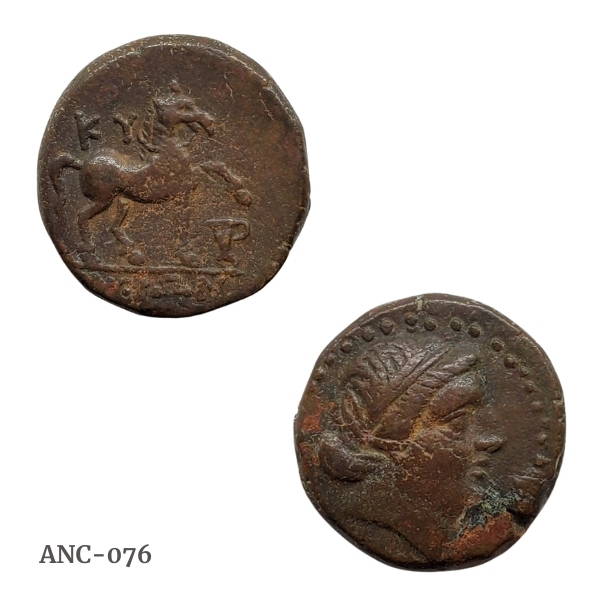 Aeolis, Kyme Bronze Coin
3rd century BC
Beautiful light bronze patina on this coin from a city on the Ionian Sea. The Amazon Kyme is on the obverse side of the coin. This fun horse coin is being set in 18kt gold.
More coins are on the VIP private collection page.
This special collection page is available for 1 week exclusively through this private page and the VIP email.
If you have any questions or special requests, please feel free to contact me: